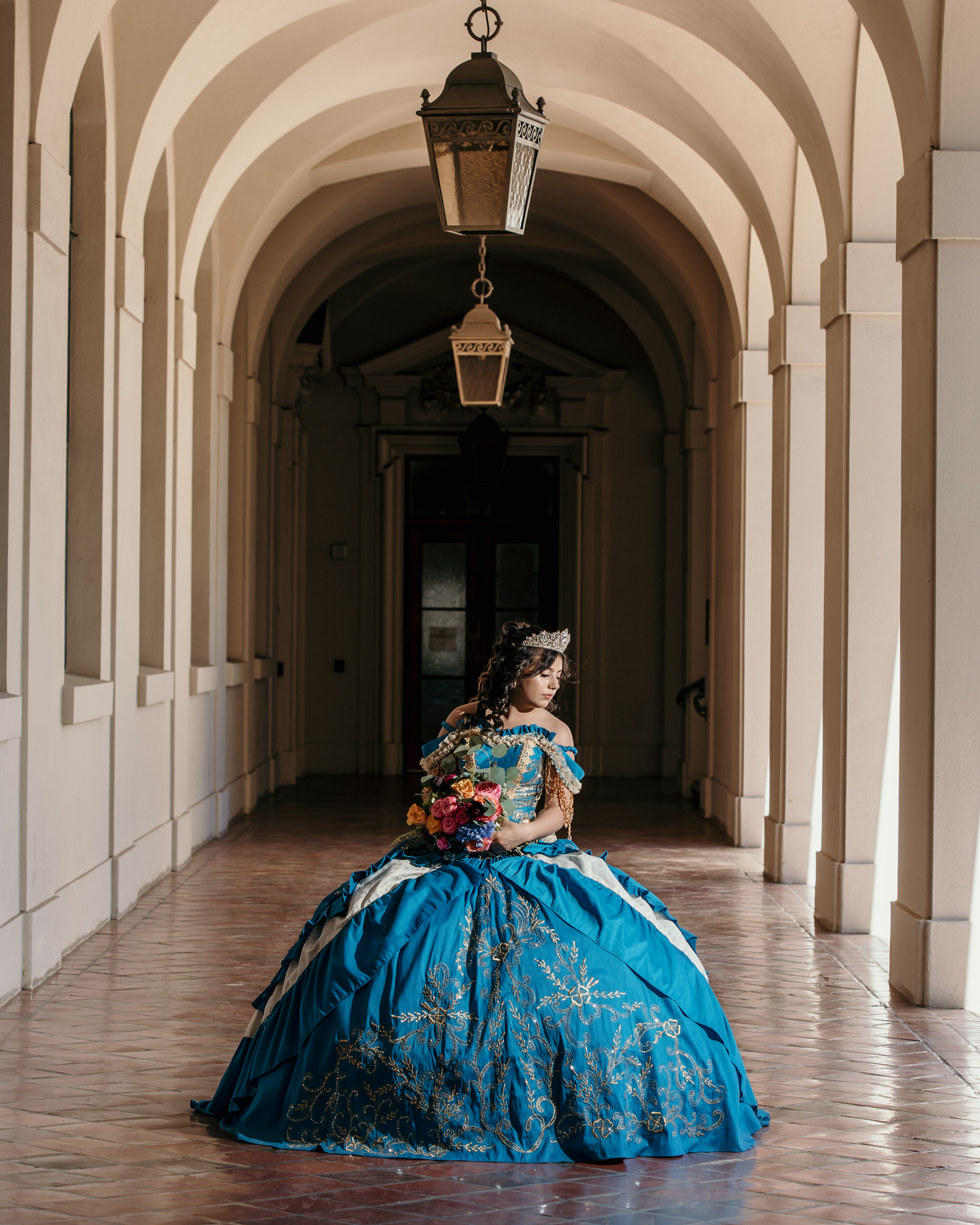 ▪ 1 Photographer with Assistant ▪ 6 hours coverage ▪ 300-400 Digital Images ▪
▪ 1 Hour Save the Date Photo Session ▪ Commemorative design Photo Box containing photos with a thumb drive ▪ Customized 24 page photo album ▪ Three 11x14 metallic picture
▪ 1 Photographer with Assistant ▪ 8 hours coverage ▪ 400-500 Digital Images ▪
▪ 1 Hour Save the Date Photo Session ▪ Commemorative design Photo Box containing photos with a thumb drive ▪ Customized 24 page photo album ▪ Three 11x14 metallic picture
__________________________________________
When Do We Receive Our Photos?
For Quinceañera and Sweet Sixteens it's typically around 4-8 weeks with a preview of your Princess' celebration within 48 hours. For the save the date pictures it's usually 1 to 2 weeks. All of your images are delivered online in a private gallery, and you'll be downloading the full resolution images!
How Many Photos Will I Receive?
There isn't an exact set number for how many images you'll receive. However, many images are great from your Princesses' special day that what will be included with your gallery.
Typically, an 6-8 hour weddings will receive around 400-800 photos. A 1-hour Save the Date usually receives around 40-60 images.
WE LOVE YOUR WORK; HOW DO WE BOOK YOU?!
Awesome! I'd love to hear from you! Head on over to the Contact Page and fill out the form. I really look forward to learning more about you and your relationship and can't wait to talk further!
Be prepared for a very chill and stress-free experience!